Our Story
The Evolution of the Solution began as a special operation amongst veteran cyber warriors committed to creating a visionary, comprehensive cybersecurity solution that is as dynamically intelligent as the future threats we will battle. Conventional cybersecurity solutions were incomplete—each providing a narrowly focused tool rather than a holistic strategy. Our vision comprises expert people, proven processes and innovative technologies required to engage successfully with ever-evolving adversaries.  
Today, Camelot Secure360 represents an elite team of experts who have pioneered the concept of a 360° cybersecurity solution. Our strategies are reliable, repeatable, and scalable because our heritage is rich, drawing from our Company's 23 years of peerless performance in partnering with the world's most selective and security-sensitive organizations.
Stanford
Oliver
President & CEO
Stanford Oliver is the President/CEO and founder of Camelot, a leading provider of integrated cybersecurity solutions.  Stan is a recognized entrepreneur, technologist, aerospace, and cybersecurity expert. He has over 40 years of military, intelligence, and cybersecurity experience.  Stan has held a variety of command and staff positions during his 20 years of military service as an Army Aviator and Blackhawk Helicopter Pilot to include the Army Staff, 101st Airborne Division, 1st Armored Division, U.S. Army European Command, 10th Mountain Division, U.S. Army Security Assistance Command, and the U.S. Army Test and Evaluation Command. He founded DigiFlight, Incorporated in 1999 and served as President/CEO. DigiFlight is a global technology firm that provides aerospace, enterprise IT, foreign military sales, and cybersecurity support to the Intelligence Community, Department of Defense, the Federal Reserve Board, and commercial clients.
Stan is a graduate of the Armed Forces Staff College and the US Army Command and General Staff College. He earned his bachelor's degree in Mechanical Engineering from the University of Missouri at Rolla and an MBA from Boston University.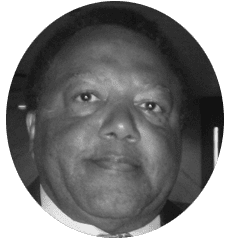 Flowers
Chief Operating Officer
Michael C. Flowers, Brigadier General U.S. Army (ret) serves as the Chief Operating Officer for Camelot. He has over 45 years of leading organizations world-wide tasked with planning, execution, intelligence, and security. He is responsible for operations and developing an effective business strategy.
As the Chief Operating Officer, Vice President, and PM for DigiFlight, Mike played a key role in the success of DigiFlight, Inc's growth from a small 8(a) business to an organization with three major business units and over 40 contracts in national intelligence, cyber security, aviation, and aerospace. His direct strategic, operational planning and policy experience, as well as leading from platoon to Army to Theater level, make him uniquely qualified. He understands the complex nature of today's threats, the political environment, the criticality being on time within budget and the need to work with multiple stakeholders.
He is a graduate of the University of Kansas, Shippensburg University, and the U.S. Army War College. He is a rated Army Aviator and has served in Armor, Cavalry, Aviation, and Multinational forces and is a veteran of multiple military operations including Operation URGENT FURY (Grenada); Operations DESERT SHIELD and STORM Saudi Arabia and Iraq; Operations RESTORE and UPHOLD DEMOCRACY (Haiti) and JOINT GUARDIAN (Kosovo). He led the Center for Army Leadership during the critical examination and revamping of the Army's Leader Development education and training programs for Officers, Warrant Officers, Non-Commissioned Officers, and Army Civilians.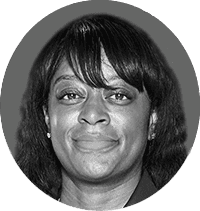 Sherri
Thomas
Chief Revenue Officer
As Chief Revenue Officer, Thomas will drive all Camelot's go-to-market and revenue-generating initiatives and sales. These revenue-impacting functions include field sales, business and product development, engineering, customer success, operations, and marketing. In addition, she will support the Board of Advisors and cross-functional leadership teams.
Thomas has had a diverse and extensive experience with IBM, holding various leadership positions across different regions and business units. She has held strategic roles, including Vice President of IBM Federal Ecosystems, Global Vice President for Strategy & Transformation in the financial services sector, and Head of the IBM Innovation Studio in Munich, Germany. The career journey with IBM showcases her in-depth experience in strategic, customer-focused engagements across hardware, software, and consulting services from the Partner Ecosystem and Federal System Integrators. In addition, Thomas' contributions span multiple industries and locations throughout North America and Europe—demonstrating her global perspective and impact on IBM's growth and success.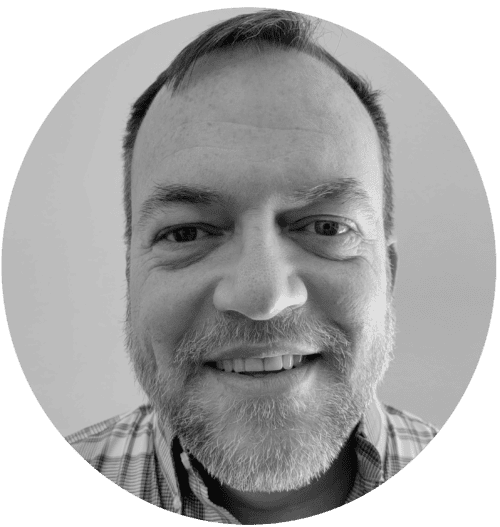 Jerry
Derrick
Vice President of Engineering
Jerry Derrick leads Camelot's engineering division and is responsible for the design, development, and sustainment of the Camelot Secure360 platform. His responsibilities also include the management of the product roadmap, research, and development activities, and ensuring the platform's and customer data's overall security.
A cybersecurity engineering veteran of over 20 years, Jerry understands and focuses on the importance of fusing people, processes, and technology to ensure Camelot Secure360 enables organizations to know their environments remain secure against the latest threats.
Before joining Camelot, Jerry worked at top military and government cybersecurity organizations to develop and deploy tools and capabilities to facilitate the more efficient and effective analysis of cybersecurity data.
Jerry graduated from the United States Military Academy with a BS in Computer Science and soon will graduate with a Master of Liberal Arts, Extension Studies (Information Management Systems), Harvard University.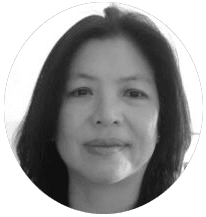 Yee
Chief Financial Officer
Margaret Yee is responsible for establishing the company's long-term financial management strategy.  Margaret has extensive experience in overseeing the management of company Contractual Matters, Financial Management, Human Resources, Talent Acquisition, Security (FSO), Facilities, and Information Technology.  Margaret combines technical knowledge and experience with extensive business management experience. Originally from the San Francisco Bay Area, she started her career with Lockheed Martin, later transitioning to Sun Microsystems, as a software engineer. After leaving Sun Microsystems. Margaret started and operated a successful multimillion-dollar access security and manufacturing business for ten years before moving to Maryland. Prior to Camelot, Margaret Yee served as Vice President of Corporate Operations for DigiFlight. She joined the company in 2004 as Director of Finance and has supported every aspect of business operations, which helped the firm expand its global reach.
Margaret holds a B.A. in Applied Mathematics from the University of California, Berkeley. She has extensive human capital experience and is a Society for Human Resource Management (SHRM)-Senior Certified Professional.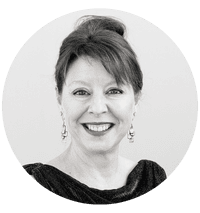 Director of Homeland Security Programs
Dr. Wendy Hume Hayes has 20+ years of experience in education with a focus on cybersecurity training, compliance, and more recently on Hunt and Incident Response Team management in support of a major DHS contract with the Cybersecurity and Infrastructure Security Agency (CISA). Certifications include PMP, CISSP-ISSEP, CCSP, C|EH, Security+, Certified CMMC Professional (CCP), and Certified Cyber Threat Hunting Professional (CTHP).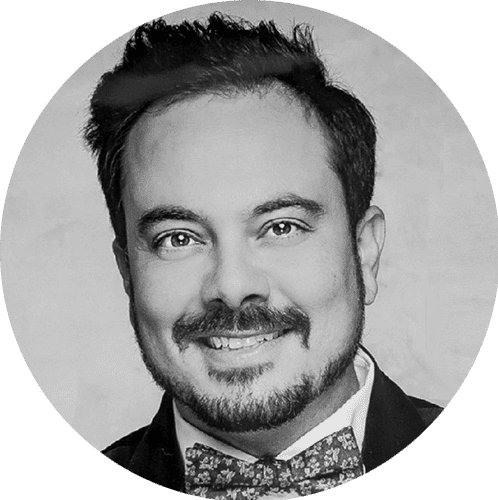 VP of Product Development
Jacob currently leads Camelot's Hunt Incident Response Team based out of Huntsville, Alabama.  In the past 5 years, Mr. Birmingham has focused his attention to Cybersecurity, Ethical Hacking and holds certifications in CISM, CISSP. He holds a BS Degree from the University of Central Florida in Computer Engineering, and a master's degree in management information systems from the University of Alabama in Huntsville. His specialty focuses on the improvement and security of all cyber business-related processes to deliver the highest quality products to end user customers.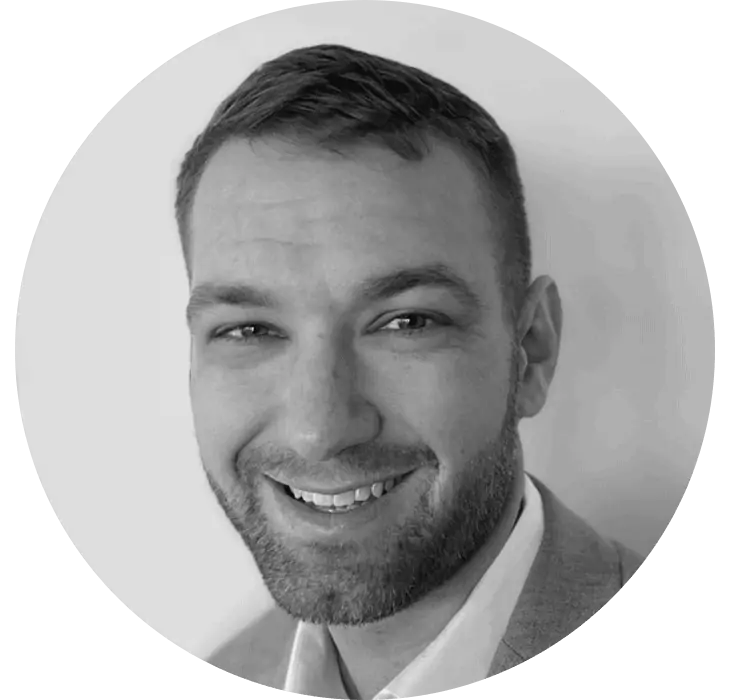 Director of Solutions Engineering
Zach brings over a decade of Cyber/IT Operations and GRC experience to the Camelot team. His roots come from the system and network administration arena. He has taken that knowledge and is now helping companies to integrate technical solutions to streamline and automate compliance standards and enhance their security postures. Zach has successfully prepared for and executed over 30 Compliance Assessments in the last 5 years. He has been retained by various companies as a 3 rd party consultant to help prepare them for compliance assessments and choose the proper technology solutions. He holds top level Cyber Security Certifications such as CISSP with concentration in ISSEP, CAP/CGRC, C|EH and Security+. He holds a BS in Communications from the University of Alabama in Huntsville and is working toward his master's in cyber security. Outside of Cyber and Compliance Zach has served in the Alabama National Guard for 13 years and currently serves as a Support Operations Officer and manages the logistical through for his Battalion.